How to Add a Record With the DNS Zone Editor in cPanel?
Add a header to begin generating the table of contents
3. Next to the domain for which you want a record created, click the type of record. 
4. A message box appears to enter the name for the record followed by the IP address to which you want it to point. Once you have completed all fields, click Add An A Record.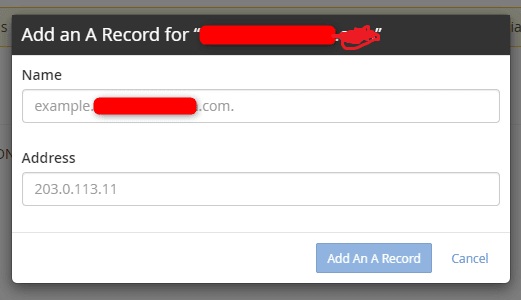 5. A green confirmation appears in the upper right-hand corner of the interface.